Cargo Slider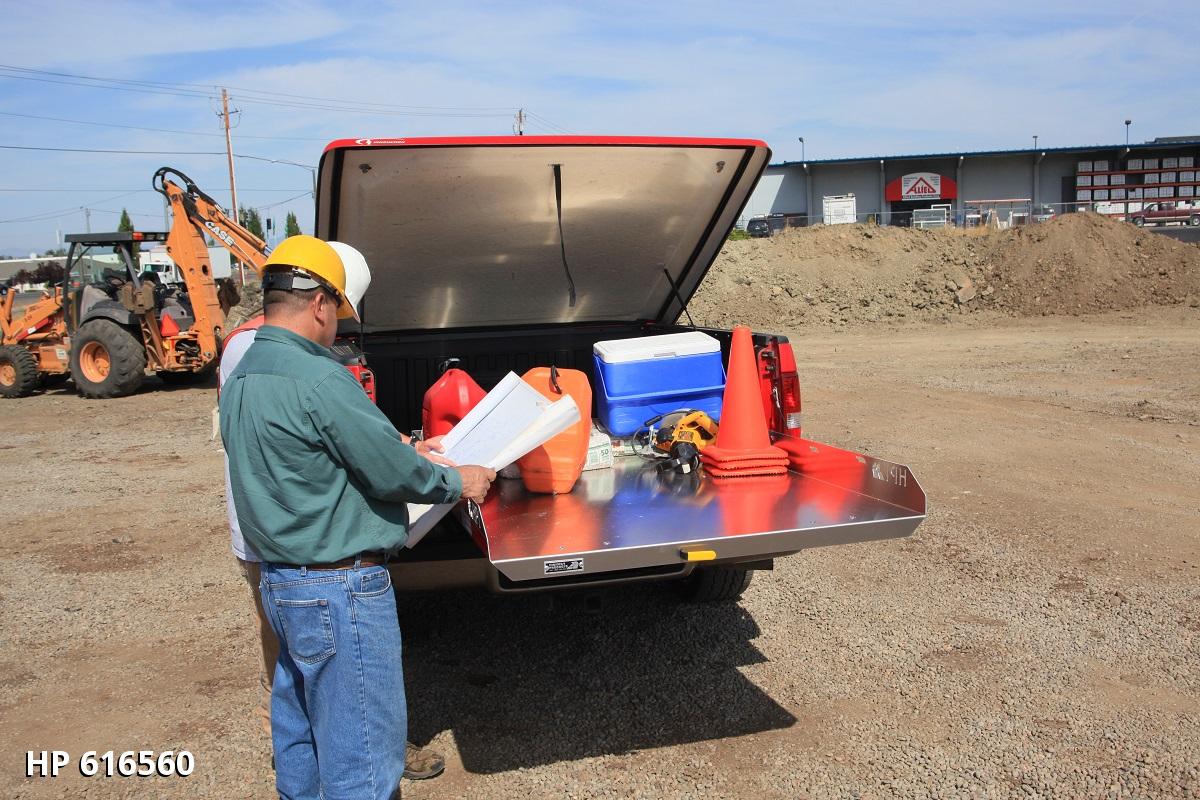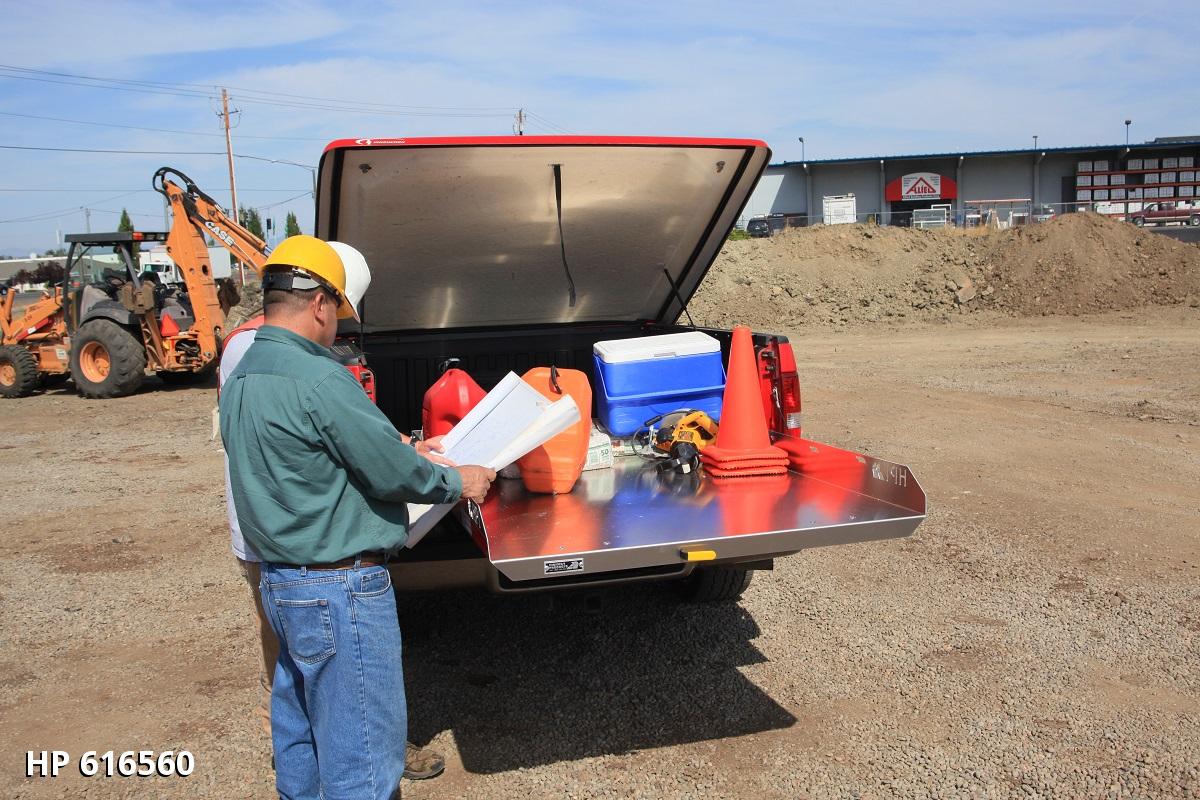 Cargo Slider
Cargo Slider for pickup trucks. Marine grade aluminum, Made in the USA by Highway Products. Lifetime Warranty. 2000 LBS capacity.
Who doesn't hate scrambling up into their pickup to grab something way up in the front? Double or triple that with a shell or tonneau cover! Nothing like smacking your head on a ladder rack just to try and fish something out of the bed that shifted during transport. It's also always fun trying to slide a bunch of planters or buckets toward the cab in order to make more room and have it dump over and spill or break too. Well, fear not - we've got the solution to save your back, knees, head...maybe even your sanity(if there is enough left over to save)!

Introducing the Roller Coaster Cargo slide. This piece of hardware is made from all stainless steel and marine grade aluminum, so its totally corrosion proof. Its made at home in the United States. It has a lifetime warranty. The slide locks out at various spots for safe and convenient loading. Hauling around heavy gear? No problem: this standard model is good for 2,000 lbs. and there is a heavier model available too. We are currently stocking the standard 6.5 foot model. Short bed and long bed models are available too(allow for delivery time), as well as special service body sizes! Need a custom size? We can special order it.

We feel that this is one of the best things any pickup owner can add to their rig. The uses are too many to list. Can it solve world peace? Maybe! Can it cure Ebola? Probably not. It can definitely help you around the house and at the jobsite.

Fleet managers ask about group buy discounts. These cargo sliders will outlast the trucks you put them in. Don't forget to check us out for all sorts of high quality hardware including bed sliders, cab guards, toolboxes, transfer tanks and service bodies, as well as heavy duty airbag suspension installs, intakes and exhausts, or anything else you might put on a truck for work or play.